Santa Claus For Hire – Hampton Roads Virginia Beach, Virginia.
Santa Earl is for hire in the Hampton Roads, Virginia Beach and beyond. If you are looking for the most entertaining Santa Claus in East Virginia and North East North Carolina, then you've come to the right place. Santa Earl brings the Christmas Spirit to everyone he meets. Santa Earl will arrive with sleigh bells ringing, ready to listen to the children's Christmas wishes. He's been called the best Santa Claus for Hire in the Hampton Roads – Virginia Beach, VA areas
*Remember,  book EARLY for the best dates for Santa visits. Calls for Santa come in all year long. Plan now for the best selection of dates for your event!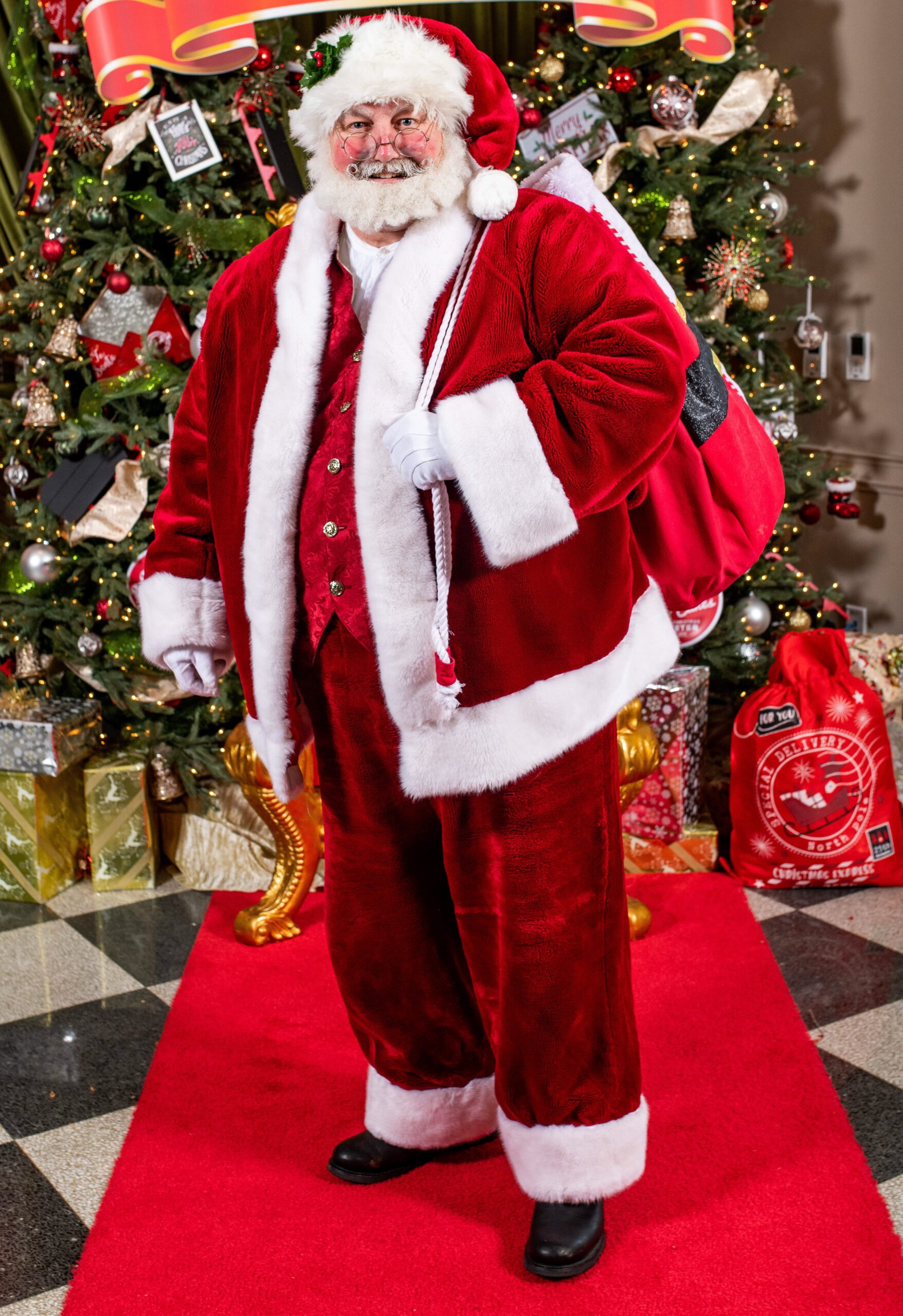 Making Magical Christmas Memories
He has been entertaining kids and families professionally for over 20 years. Let him put that experience to work as YOUR Santa Claus this Christmas and holiday season!
When you meet Santa Earl you will notice that magical things happen unexpectedly. He performs magical effects, Storytime and singing for the kids.
One of the Best Santas Around
Santa Earl has received accolades from clients, parents, and kids.
Many have said, "You are the best Santa I have ever encountered! You even have rosy cheeks."
"You are so natural with the kids. You know how to entertain and get them smiling and laughing." Bryan Brough- Eyecaptures Photographer for The Historic Cavalier Hotel
Santa Earl always has a current Background Check on file as well.
He is available for special events, breakfast with Santa, corporate events, home visits, school visits, preschools, nursing homes, churches and more.
A Proven Track Record
Tired of long lines at the mall? Less than real looking Santas? High pressure sales people? Live in the Hampton Roads area of Virginia? Virginia Beach? Suffolk? Chesapeake? Norfolk? Hampton or surrounding area?
Have Santa come to you! Surprise your kids at your home! Surprise everyone at your party or event when the Real Santa arrives! Santa is perfect for home visits, private parties and holiday promotions.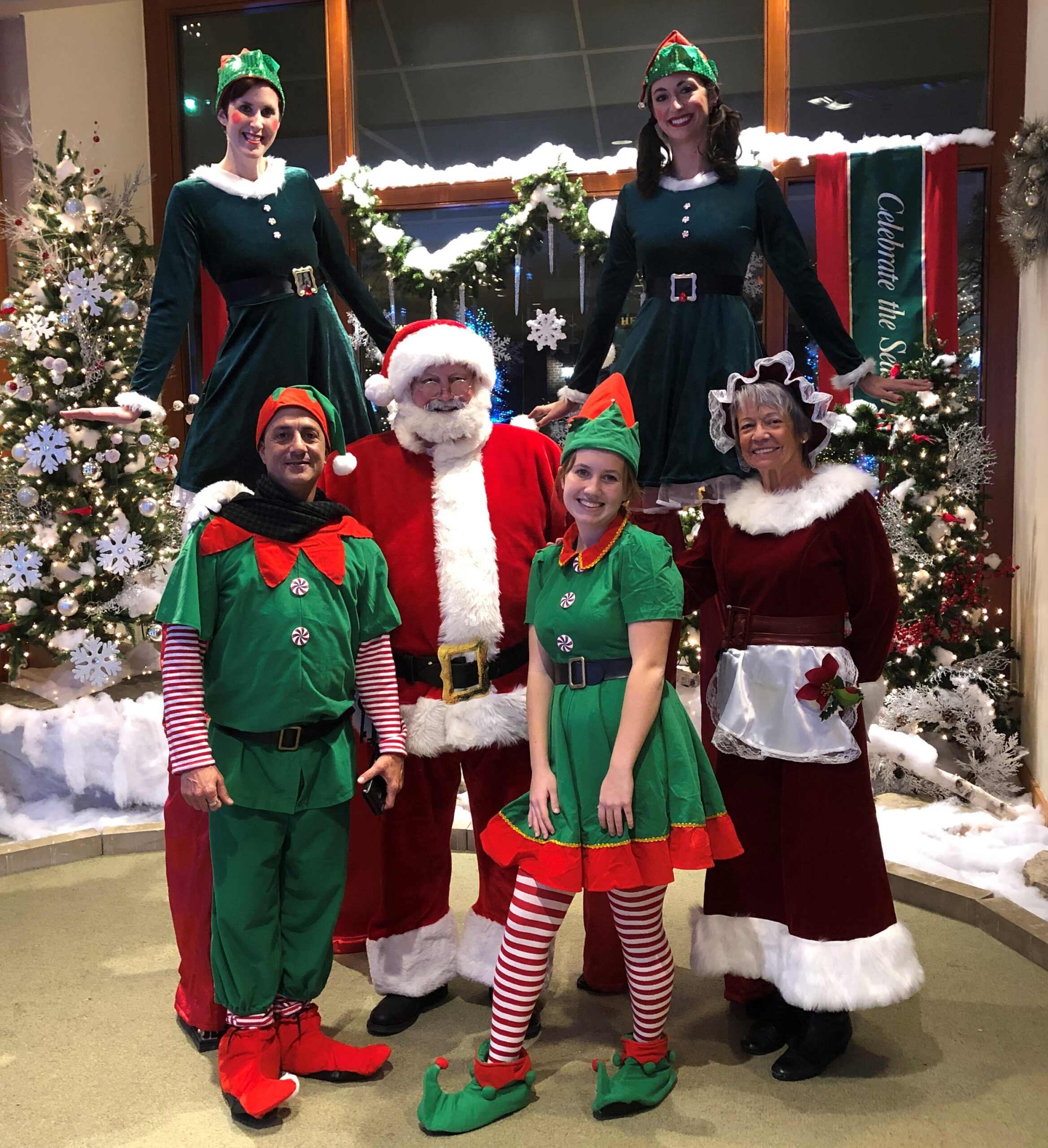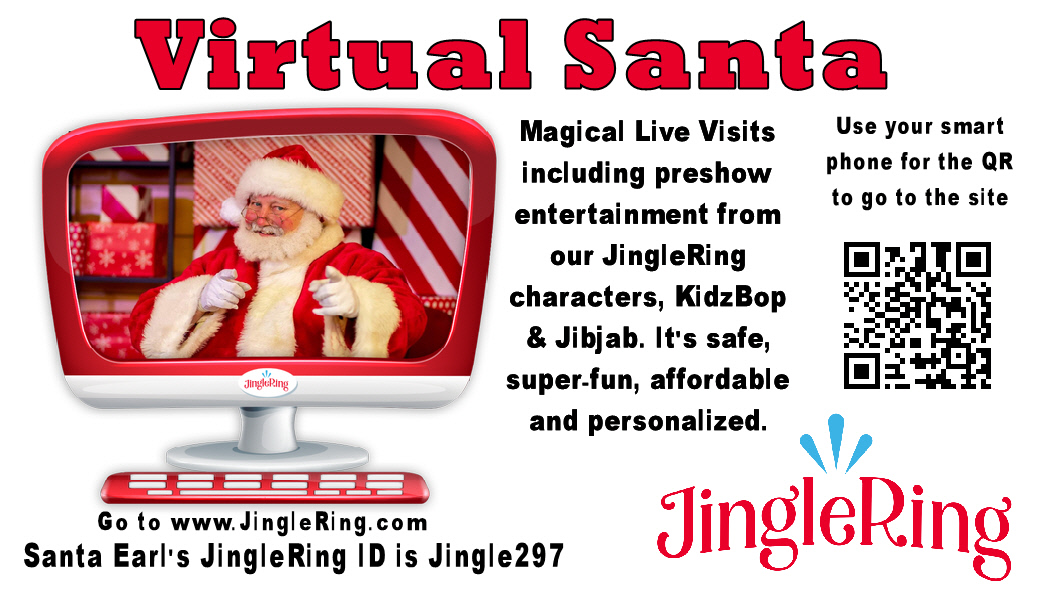 If you want to do a Virtual Visit with Santa over the internet this year. We are making it easier than ever. With the visit, you and your children will have preshow entertainment by a Magical Live visit
from our JingleRing characters, KidzBop and JibJab.  Also, a
shareable video and group photo is included with live visits.
You can register on the website
JingRing.com
for a live visit with Santa. There are different packages to choose from. You can also choose for Santa to read a book by choosing a faith-based story or a traditional Christmas story.
To visit with Santa Earl, put in code

 Jingle297.